SAFARI INFORMATION
Duration:

6 Days

Major Attractions:

Variety of birds Spices at Corbett national park & other wildlife of park

Destination Covered:

Delhi, Corbett National Park, Pangot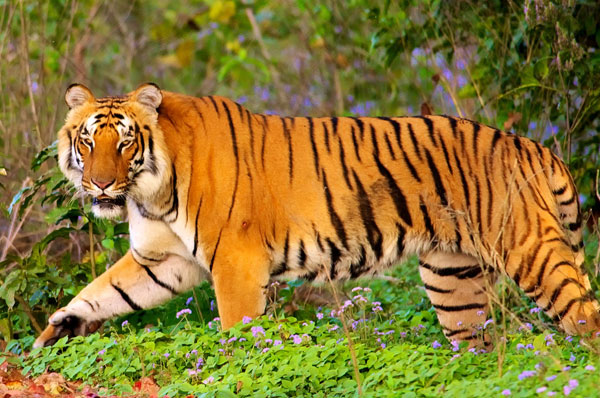 The state of Uttarakhand has become a hot spot for birding tours in India as it is nestled in Himalayan foothills thus automatically turns into a nature's favorite.
This Indian Birding Tour includes the famous tiger reserve of India Corbett National Park, which is equally famous for birding in India apart from Tiger safari in India. Corbett has got more than 580 different bird species, which makes it a most favorite bird watching destination in India.
Prior to Corbett, the nature walks in the regions like Kilbury & Pangot will give only birding experience as the national park has other wildlife such as Royal Bengal Tiger and Indian Wild Elephants etc. This bird watching tour of India will show the fork tails and the beautiful Ibis bill.
Safari Highlights
Tour Itinerary
Day 1 – Delhi-Arrival
Arrive at Delhi international airport, you will be assisted by our representative and transferred to the hotel. Stay overnight in the hotel.
Day 2 – Delhi-Overnight Train

After breakfast, start a daylong tour of Old & New Delhi. Today visit historical Qutab Minar, which was the tallest tower in India once upon a time, Humanyun's Tomb – this was constructed by Begum Hamida for his Emperor husband from Mughal dynasty Humanyun. It is considered as a forerunners of world famous Taj Mahal. Also take a tour of India Gate, the house of President and Parliament House. If time permits visit Red Fort – listed as UNESCO world heritage site and is an example of great Mughal architecture, Jama Masjid – one of the biggest mosques in Asia, historical Chandni Chowk market and Raj Ghat – the memorial of Mahatma Gandhi – the Father of Nation. Later, transfer to the railway station to board the overnight train to Kathgodam.
Day 3 – Pangot
On arrival at Kathgodam station, transfer straight to Pangot (02 HRS). Arrive at Pangot and check in to the camp. Later, do the nature walks in Kilbury & Pangot to the variety of birds.
Day 4 – Pangot-Nainital-Pangot

Today take a day return excursion to Nainital. Do some bird-watching tour and opt for a boat ride over Naini Lake. You may also do the horse riding near the lake.
Day 5 – Pangot-Corbett National Park
In the morning, take the bird watching walks to Bajun-Mongoli, we will carry the packed lunch with us. The trek will be finished in Mongoli. Transfer, further to Corbett on the way stop near Corbett Falls to see the forktails and also at Bharatpuri to view the beautiful Ibisbill. Finally arrive at Corbett and check in to the jungle camp.
Day 6 – Corbett-Delhi-Departure
After having, breakfast take the bird watching walks at Kumeria. Later, visit the Bijrani range of Corbett to view different birds. In the evening, you will be transferred to Ramnagar railway station to catch the overnight train to Delhi. The tour ends.
Get A Free Quote
Ask for free of charge No-Obligation Quote for Corbett National Park Short Birding Tour