SAFARI INFORMATION
Duration:

3 Days

Major Attractions:

Nature walk with the naturalist in Bandipur Tiger Reserve

Destination Covered:

Bandipur National Park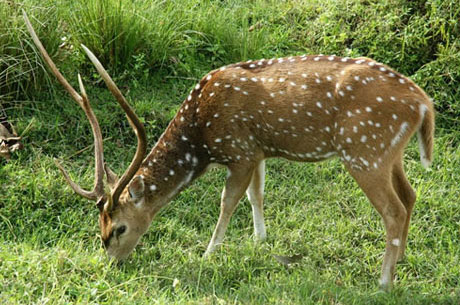 Bandipur National Park is a famous tiger safari in India located in South Indian State of Karnataka. This national park of India is known for tiger sighting in India especially in South India.
Bandipur National Park is one of the famous tiger reserves of India famous for Indian wildlife tours. Bandipur Tiger Reserve is surrounded by Indian jungles such as Nagarhole is located in its north side and Madumulai Wildlfie Sanctuary and Wayanad Wildlife Sanctury are in Southern side.
It is a paradise for Indian Wildlife Travel since it has got about 70 Royal Bengal Tiger and approximately 3000 Indian Wild Elephants, Dholes, Sloth bears, Gaur and Leopards. The national park of India also has Sambhar, hyena, barking deer, wild dog, Wild boar, Chital and spotted deer etc. Those, who are taking a birding tour of India, will also be happy to see 230 bird species in this Indian National Park. Bandipur is a part of not only tiger safaris in India but also in routine Indian Wildlife Tours.
Safari Highlights
Tour Itinerary
Day 1 – Bangalore-Bandipur National Park
From Bangalore, transfer to Bandipur National Park, also famous as Bandipur Tiger Reserve. Arrive at Bandipur and check in to the wildlife lodge.
After taking the lunch, take a jeep safari in the park with our expert naturalist. In the evening enjoy one of the wildlife movies. Stay overnight at the wildlife resort.
Day 2 – Bandipur National Park
After having tea/ coffee, join a nature walk with the naturalist in Bandipur Tiger Reserve. Later, take an afternoon jeep ride in the park to see different wild animals. Stay overnight in the wildlife resort.
Day 3 – Bandipur National Park-Departure
Today, take one more jeep safari in the morning. After breakfast depart Bangalore. The tour ends.
Get A Free Quote
Ask for free of charge No-Obligation Quote for Bandipur National Park Weekend Getaway