SAFARI INFORMATION
Duration:

3 Days

Major Attractions:

Crocodiles, kingfishers, herons, cormorants, egrets, lapwings, teals, water hens and grebes

Destination Covered:

Dandeli Wildlife Sanctuary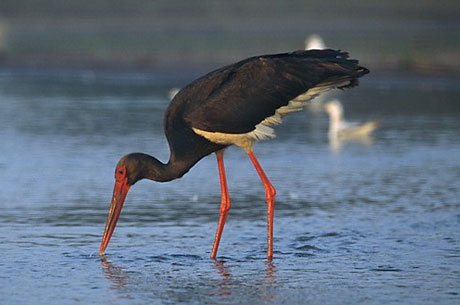 Dandeli Wildlife Sanctuary of India is considered amongst the largest wildlife sanctuary in Karnataka state. The national parks and wildlife sanctuaries of Karnataka are very popular in India Wildlife Travel Circuit.
Many of the famous Indian Wildlife Tours include the tiger reserves and parks of this South Indian State and Dandeli is one of them. The major wildlife found in Dandeli Wildlife Sanctuary are Royal Bengal Tiger, spotted deer, mouse deer, barking deer, gaur, sloth bear, Indian Wild elephant, panther, civet cat, Indian bison, wild dog, jackal, Langur and giant flying squirrel. This Wildlife Sanctuary of India is equally famous for birding in India and the main bird species spotted here are crested serpent eagle, magpie robin and golden backed woodpecker etc.
A wildlife tourist can take a coracle ride in River Kali viewing various wildlife of India.
Safari Highlights
Tour Itinerary
Day 1 – Mumbai-Hubli-Dandeli Wildlife Sanctuary
In the morning, catch the flight from Mumbai to Hubli. From Hubli airport, transfer to the wildlife resort at Dandeli. In the evening, take the jungle safari through Dandeli Wildlife Sanctuary. During the jeep safari, sometimes we stop and walk to Syntheri Rock – a 300-feet high massive granite rock structure. After the safari, enjoy the drink near campfire.
Day 2 – Dandeli Wildlife Sanctuary
In the early morning, take the jungle safari. Also take a coracle ride over River Kali. During the boat ride, there are very good chances to spot the crocodiles, kingfishers, herons, cormorants, egrets, lapwings, teals, water hens and grebes. Return to the resort for breakfast. In the afternoon, enjoy the river rafting over River Kali.
Day 3 – Dandeli-Goa
In the early morning, take a nature walk to see the rich wildlife. After breakfast, drive to Goa. The tour ends.
Get A Free Quote
Ask for free of charge No-Obligation Quote for Dandeli Wildlife Sanctuary Weekend Getaway