About Us
Inside Indian Jungles
About Inside Indian Jungles
Hidden Treasures India (HTI) is a destination management company, which specializes in customized tour packages. HTI also organizes the trips through the little known places of Indian Sub-Continent along with its prime attractions. We plan the tours to India, Nepal, Bhutan, Tibet and Sri Lanka.
At HTI, the guests get the utmost experience of Indian Sub-Continent. India is quite varied country hence a traveler here should have a true trip organizer which can offer the guests correct travel guidance.
At HTI, we expose the true treasures of India that is in fact hidden or not generally known. This doesn't indicate that a person should travel in a different way, however; the usual destinations also have numerous hidden treasures.
HTI offers the tour packages on a variety of themes like Wildlife, culture, adventure, architecture, textile, pilgrimage, tribal and honeymoon etc in entire Indian Sub-Continent.
We give more emphasis on providing customized assistance to the valued travelers and therefore we use few special hotels at a destination. The service and standard of our selected accommodations match with the ethos of HTI.
At HTI, we don't compromise on the quality of the services and keep the standard of our trips on the top stage whether it is only a transfer or a complete tour package.
We definitely understand the fact that the holidays are the best moments of a person's life hence we try to make them the unforgettable experiences of the travelers.
HTI has its head office in Jaipur which is the major tourist destination and the capital of Rajasthan and also in Delhi which is the capital city of India. We do have the extensive network of the reliable associate offices in entire Indian Sub-Continent. With the help of our dedicated offices and trained staff, we take the good care of every requirement of our valued guests and put our best effort to send the travelers back to home with positive experience of Incredible India along with neighboring countries.
Legal Affiliations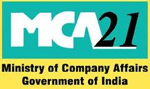 Hidden Treasures India Destination Management Pvt. Ltd. is a registered private limited company by Ministry of Corporate Affairs, Government of India and its corporate identity number is U63040RJ2009PTC028147.
Hidden Treasures India (HTOI) is an approved Inbound Tour Operator by Ministry of Tourism, Government of India, ACTIVE member of Indian Association of Tour Operators which is the National apex body of Indian tourism sector. Our membership number is ACT171102. We are DMC member of TOFTigers and have also won Travellers Choice 2020 Award from TripAdvisor on basis of excellent guest reviews. Our company is a member of SEPC (Services Export Promotion Council) set by Ministry of Commerce & Industry, Government of India. Our GSTIN is 08AACCH1678L1Z8.
Sheesh Moondh
Director
Hidden Treasures India DSTN MGT Pvt. Ltd
404, Elements Mall, DCM Market,
Ajmer Road, Jaipur-302006,
Rajasthan, India
Mobile: +91-9829488511
Email: [email protected], [email protected]