Gir National Park
Gir National Park in Gujarat, western India, is the ultimate destination for nature and wildlife enthusiasts. Excess hunting of lion made them the most endangered species of the 1900s but ever since the formation of Gir National Park; these animals are safe and secure in their natural habitat. The actual area of the field is 1412 km, but the core area of the Park is 258 kilometres.
With the wildlife decreasing all around the world, Gir is the only place which has the existence of Asiatic Lion. The park is hilly, and the climate is best suited for other animals along with lions. The habitat is taken good care of. The last census was taken in 2015 in which the count of lions was around 550, which climbed up from the number of 20. The breeding was done properly, and now the species are surviving with utmost comfort.
Overview
Closest Access:
Junagarh (42 KMS)
Location:
Gir, Gujrat, India
Best time to visit:
November to March
Total coverage area:
1412.14-sq-kms
Major Wildlife of the park:
Asiatic Lion, Leopards, Chowsinga
Location of Gir National Park:
Gir National Park is situated in Gujarat. According to the directions, it is on the south-west side of the state. It is very far from Ahmedabad and therefore it is advised to go from Veraval. It is only 40 km from there. You can also go from Junagarh; it is also one of the closest spots. The hilly terrain with lush nature surrounding it makes it an alluring beauty. To enter the forest, you need to go to Sassan Gir Village; this is where you can find the main gate.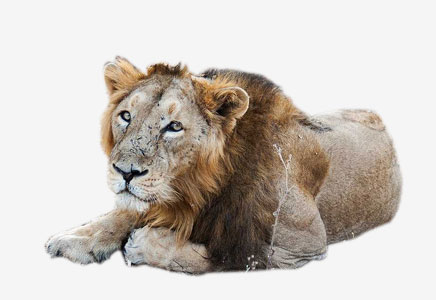 The story of Gir National Park:
The population of varied species of animals, particularly Tigers almost hit rock bottom when the Government of India intervened in between.
The conservation started from there and then after independence, in 1960, the government banned hunting altogether. The remaining lions were conserved. The lions started breeding and the count form nothing came to few hundreds. This was a benchmark in any conservation of wildlife history. The Asiatic lions can now be found roaming freely with their head held high as they are originally supposed to.
It is the most significant national park in Asia. After battling all the obstacles, the Lions have now reached a considerable number
Wildlife at Gir National Park:
Discover the beasts- Animals:
Asiatic lions find it difficult to survive in moist areas. Gujarat being a dry state offers the perfect atmosphere for them to survive. Also, the forest is covered with deciduous trees. Gir is home to more than five hundred lions and three hundred leopards. The cat family has a major habitat in the park. The Sambar deer which is Indian originated is also found here.
Other than that, Jackal, Hyena and Indian fox reside here. Asiatic lion is, of course, the main attraction but along with that if any animal steals the limelight, then it is Chowsingha(four-horned antelope). This is the only place in the world where this kind of antelope resides. More species that can be found in the park are chinkara, wild boar, nilgai, chital, mongoose, honey badger, desert cats, rusty spotted cats, porcupine, and a hare.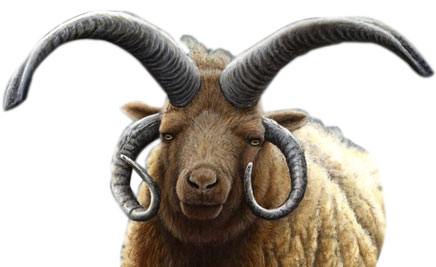 Discover the avian world: Birds
The vegetation of the area is such that most of the bird species migrate or stay here. The park is known to have more than 300 species of birds. It also entitles as an important area for the conservation of birds.
White-backed and long-billed vultures that are now on the verge of getting extinct can be seen here. Other than these species, it shelters more four species of vulture. Other birds include hawk-eagle, black headed oriole, brown fish owl, Indian eagle-owl, rock bush-quail, Indian peafowl, Bonelli's eagle (endangered), brown caped pygmy woodpecker, crested treeswift, crested serpent eagle and Indian pitta.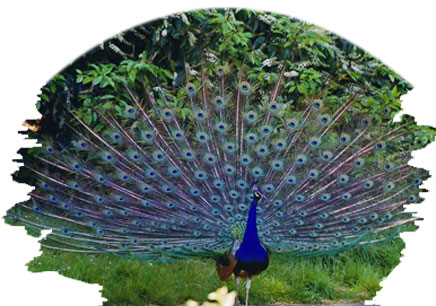 Discover the crawly creatures: Reptiles
Endorsed with more than 40 species of reptiles and amphibians, Gir is known for its varieties of crocodiles and snakes. The various species found are mugger crocodile, Indian cobra, monitor lizard, pythons, marsh crocodiles, Russell's viper, Krait and tortoises. Kamaleshwar reservoir is the best place if you want to spot hundreds of marsh crocodiles.
The diversity of animals in Gir National Park is amazing. For a state like Gujarat, Gir is the place that dwells all the wild animals of that state. The atmosphere and habitat are so suitable that all the creatures can live sustainably there. The whole area is under proper care, and animals keep on adding whenever required. During some issue, thousand marsh crocodiles were released in the Kamaleshwar reservoir by State Forest Department to conserve crocodiles. The forest is open to all animals with its only motto of conserving wildlife.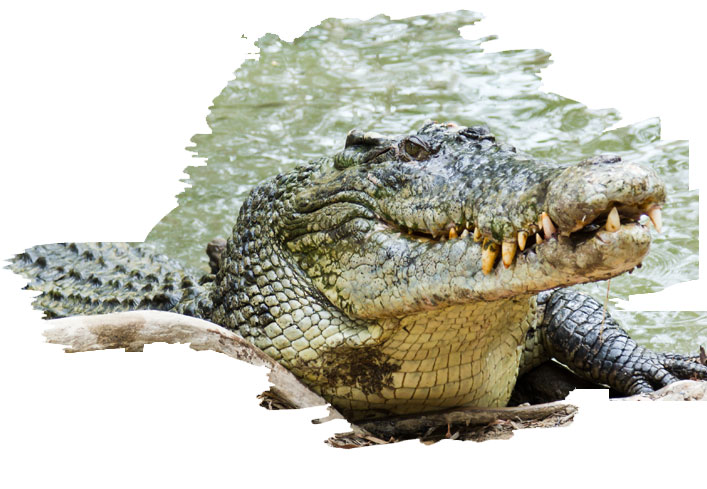 Nature endorsed by Gir National Park:
Covered with grassland plateaus, hilly land, and dense forest- the Gir National Park is surely breathtaking. The forest basically comprises of two parts- teak and non-teak. The percentage coverage of both the forests is approximately 50-50%. The teak part of the forest has teak trees, khair, dhavdo, timru, amla, acacia, bamboo, banyan, jamun, salia, and ber.
The part where teak trees are situated is cooler and shadier much unlike the other parts of the forest. The non-teak part comprises samai, simal, khakhro and asundrojambu, umro, amli, vad and kalam. There are evergreen, deciduous, open scrub, water plants, thorny shrub, mixed forest and savannah kind of vegetation in Gir. This way it is divided into seven major parts where different kind of habitats resides. There are more than four hundred species of plants that grow here. It not only conserves wildlife but also preserves nature. The whole forest speaks to nature, and the ecosystem is balanced.
Such good vegetation helps animals to feed and reside. And trees help birds to build their nests without any disturbance. The proper amount of all the kinds of plants helps distinct species to survive here. They create a sustainable atmosphere for the entire wildlife.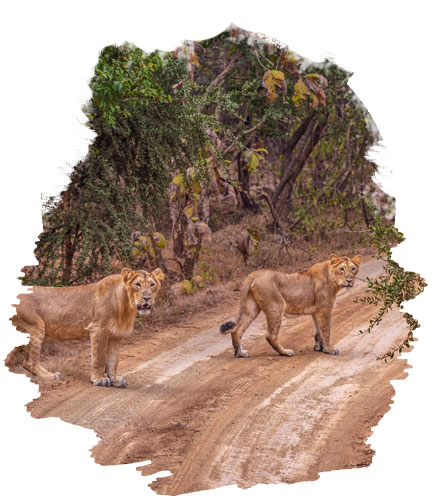 Things to do in Gir National Park:
1. Safari- The most obvious thing that a national park would have is safari. This is what Gir national park is also famous for. To explore a different kind of wildlife, Gir has open jeeps safari. Open jeep gives you a full view on what's going on behind and ahead of you. You can look straight into a lion's eye. The thought is exciting as well as thrilling. It takes almost 1.5-2 hours to take a complete round of the premises. The joy of passing through jungle trails is exhilarating. No other activity will leave you so nervous and excited at the same time. There are allotted time slots provided for safari:
Morning slot: 6:30 am to 8:30 am and 8:30 to 10:30 am
Afternoon slot: 3:00 pm to 5:30 pm
2. Bird watching: The forest is home to more than 50 species of birds. And some birds are even endangered. Gir is one of the widest and amazing bird shelters you'll visit. If someday animals vanish, it can also be established as a bird sanctuary. The beautiful birds are flying all over the jungle. One can see the fascination with which they take their flight and enjoy their day. If you are interested in birds, you can align yourself with a bird expert and fill your brains with how different birds live differently. Such an amazing tour of birds is not provided anywhere in India. You can just go for bird watching tour if you don't want to mix the experience of watching animals and birds together.
3. Devliya safari park: This is the other part of the Gir that is not included in the open jeep safari. But they offer an exclusive bus tour if you want to enjoy the wildlife within twenty to thirty minutes. You can see the wild reveal more closely. There is a higher chance of finding Asiatic lion here. The population of animals is almost the same here and therefore is the different region of Gir. This is another one of the most popular activities that Gir conducts. You can do both safaris if you want to. It is a cheaper alternative to normal safari.
4. Visit Maldharis Tribe: This tribe has been existing along with the lions in Gir. They have been there for thousands of years, and they still tend to exist. The government tried really hard to relocate them, but they were not ready to leave their ancestral land. You can pay a visit to them and explore how they stay along with the lions. This amazing co-relation can only be seen in Gir national park. They even allow lions to take their cattle and feed on them. It is really an interesting trip to meet such courageous tribes.
5. Visit The Siddis Tribe: This tribe resides in villages that are adjoined to the Gir national park- Sirvan and Jambur. These people seem like normal Gujarati people, but what makes them different is their appearance. It feels like you have entered a mini- Africa. Various myths roam around as to why they came to India, but now they have completely turned into proper Gujaratis. They might have turned Gujaratis, but they seem to enjoy their ancestral tradition, they still practice their Dhamal dance. Visiting tribes is an amazing thing you can do if you want to get accustomed to the place you are visiting. And visiting ancestral tribe is like visiting a part of history. How awesome is that!
6. Crocodile breeding: As mentioned, Gir is home to more than a thousand crocodiles. Therefore this place has a crocodile breeding centre where you can see crocodiles in their breeding period. The experts here also give you a little information on crocodiles and how they breed. This is where you can get to know more about these reptiles. Although, it is advisable to be at a safe distance as they camouflage as wooden logs. You can take photos and videos. Also, this activity is absolutely free. So by any chance don't miss this. It is free, informative and something new.
7. Lion show: The Park occasionally conducts lion shows, and tourists are allowed to see the fun. It is another way of presenting Asiatic lion in front of the tourists.
Other than watching wild animals, Gir has many other things to do. This is another reason why Gir is famous among tourists. So many things to do and explore all under one shelter. Who knew so much is hidden inside a national park? It is the best place you can explore if wildlife fascinates you. It will definitely leave your brain filled with information.
Places to visit in Sasan Gir:
1. Kamleshwar dam: The dam is built and sustained over Hiran river. This is the main source of water in the park and is very important. The dam is filled with marsh crocodiles. The dam is a popular tourist spot. You will also see many birds flying over the dam. It is usually a chill spot as the view from there is very calm and relaxing.
2. Tulsi Shyam Temple: Another destination in Sasan Gir is this temple which idolizes Lord Krishna. Religious people usually come here and serve their offerings. And other people come here because of the hot springs that are near them. If you come in winters, the experience will be even more wonderful. The place is a local temple and is visited by many locales.
3. Nalsarovar lake: The lake has an amazing view and tourists come here to relax. There is a park in the vicinity which is also a bird sanctuary. You can find peace here. Just sit back and enjoy the view of birds flying near the lake. Cuckoo, flycatcher paradise, eagles, bush quail, woodpecker, flamingo, parrot, sandgrouse, and peacock are some of the birds that you can see.
When to visit Gir National Park
16th October to 15th June is the time when the park is open for tourists to visit.
Majority of the people visit Gir in the months starting from November to March. These five months is the peak time to visit the park. You can see Asiatic lions if you come in the months when there is summer (mid-Feb to may). Most of the animals become thirsty during summers and therefore come out to get water. If you want to enjoy other things and places along with Gir, then come in winters. The temperature is very high during summers, and you feel too hot to roam. In winter the climate is pleasant.
Another tip, visit safaris in the morning if your main motto is to see the lion. The lion is on the hunt early in the morning and then just lies around for the entire day. If you are lucky, you can even see the lion hunt his prey — the scene which we have seen only on discovery channels. Morning is an active time for animals and birds. Therefore it is always recommended that you take up morning safari. And also you will have the whole day to visit places that are in or around Gir National Park.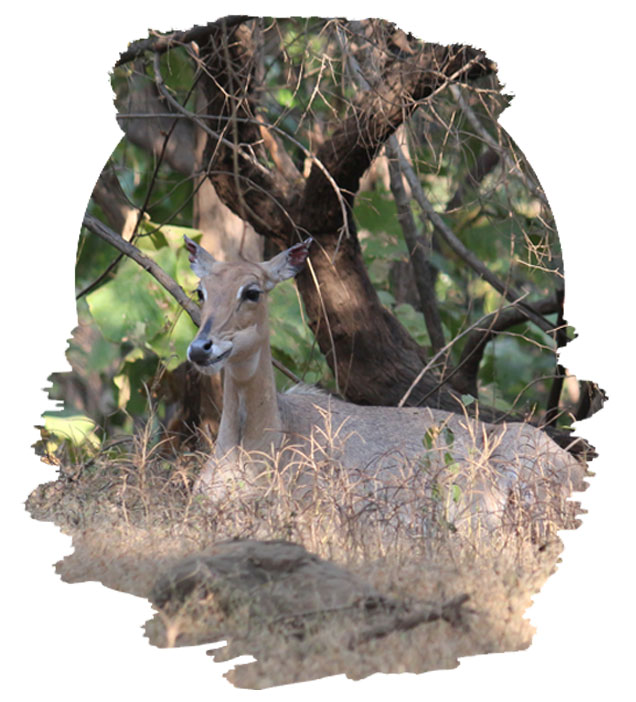 How to reach Gir National Park:
By air: Diu is the nearest airport to Sisan Gir. From there you can take a train to Junagarh or book a taxi. It takes two hours by road.
By train: Rajkot, Surat and any station that has trained to Junagarh, you can pick that station. It is an easy and affordable ride. Junagarh railway station is near to the village and therefore more preferred.
By road: Many cities in Gujrat have taxi and bus services to go to Gir National Park. Just check the nearest station or airport, get down there and search for a taxi or bus. If you are not comfortable with taxis, buses come all day long to take you there. Diu is the closest if you want to travel by road.
Travel Tips
The entry fee is different for foreigners and Indians. Check the prices and then go for bookings.
Even if you want to take your private vehicle, taking a guide and a driver is mandatory as the forest areas are dense and cannot be discovered if you are not experienced enough.
Cameras, guides, and jeeps are charged extra. Before visiting Gir National Park, it is advisable you do a thorough overall research.
If you want a cheaper alternative, opt for Devliya safari.
If you want to have timely and relaxed safari, come 45 minutes before the allotted time. This will ensure you complete the procedure of the park before going in.
Nearby places to visit:
1. Somnath temple- The place is holy, and many Shiva devotees come here every year to give their offerings. During Gujarat tourism, this place is never missed because of it as beautiful as heaven. For Hindus, this place holds a significant place in their heart as it is one of the 12 jyotirlingas. Somnath doesn't end at Lord Shiva; it also comprises of Lord Krishna and Sun lord. Bakhlatirth situated in Somnath is an important place because it is believed that Krishna took his last breath here. There is a cave temple that also incorporates Hindu Gods. There is a river at Triveni tirth. Triveni tirth is a temple dedicated to the Sun. People bathe here for a religious purpose or just for fun. If you are on an extended trip, then you should add this place to your list, especially if you and your family is a devotee of Shiva.
2. Dwarka- Hindu individuals are well versed with this city as the name of this has been taken in many mythologies. Dwarka is where Lord Krishna resided several centuries ago, and now there is a huge temple dedicated to it. This temple is one of the Char Dham. Char Dham is very significant for Hindus, and it is believed that they should do this ritual at least once in a lifetime. Other than the religious aspect, you can see Gujarati culture here and also taste the amazing Gujarati cuisine. The city itself is very holy and beautiful. Rukmani Temple, Sankaracharya's Math, and the Nageshwar Jyotirlinga are various other places that you can visit in Dwarka. You can explore Hindu culture in Dwarka as this place is the epitome of Hinduism. It is some 200-250 km away from Gir, but it is definitely worth a visit.
3. Veraval: This place is not very far from the reserve, and you can visit even if you have a day or two left. This mostly considers of fishing ports and historic buildings. Some buildings and gates age back to the era of Kings. The major attraction here is the handmade sea vessel that the local artisan makes. You can see the expertise with which they make this. This was once used by the kings to import and export goods. Ports are the trading centre, and this is what it was at the ancient times. Now, this place is loved by tourists for its historical vibe.
4. Jetpur: For all the shopping lovers, shop some Gujarati traditional things here. There are intricate things here to explore. There are textile industries located in the town. You can buy local clothes, Gujarati stuff and also some bohemian pieces to decorate your house. It is less than a hundred kilometres from the park, and one should visit if they want to shop.
5. Girnar: This place is a major attraction for all the Jains. Their Tirthankara Neminath got his enlightenment here, and so this place is very significant for them. It is located at the top and is about some thousand steps, devotees come here and walk all the way to the temple. The hill is more than three thousand meters long and has various other temples on the outskirts of it. Girnar is famous because of the 12th-century carvings that are carved on the walls of the Girnar temple. Many tourists see this place as a trekking spot, and even they walk all the way to the top. The view from the hill is mesmerizing. It is a must visit spot if you are in Gujrat.
6. Diu Island: This another very exciting place located 95 km from the park. There are many things to do in Diu. Diu was first ruled by Portuguese. Another interesting fact about Diu is that even though it is in the state, the place is a Union Territory. The major attraction is the presence of the Portuguese fort here. You can discover the fort from inside and see how Portuguese styled their spaces. The place is known for its beaches. Being an island, it is obviously surrounded by water.
People come here mostly to visit the beaches and admire the beauty that Diu has to offer. Naida cave is another thing you can explore here. The cave is made from natural rock and is amazing to explore from inside. It is also a very cool place to take social media worthy pictures. St. Paul's Church is also known for its infrastructure. There are also many houses that are located here which are very old. They look vintage and appear appealing to the eyes of the admirer.
If you are visiting Gir National Park, make sure you have a few days to explore this side of Gujrat. Visit these famous places to make your trip complete.
From wildlife to nature, everything is in a perfect balance here. The activities conducted are fun, and you can learn a lot of things. The Safari, though expensive, is worth the money. Even after doing so many things in Gir, there are various places to visit after that. You can spend a week in SasanGir and not feel bored. If you are planning for a short vacation, then Gir National Park is the perfect destination for you.
Check out Wildlife safari india tour.
Explore The Wilderness And Natural Beauty Wildlife Safari for Gir National Park
Looking to book a Safari in Gir National Park ? Our wildlife experts are here to help.