SAFARI INFORMATION
Duration:

3 Days

Major Attractions:

Crocodile Breeding Farm, Barehipani and Joranda Waterfalls

Destination Covered:

Simlipal National Park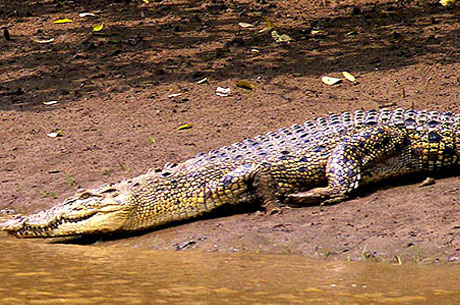 A wildlife enthusiast taking an Odisha Wildlife Tour will not miss out Simlipal National Park, since it is a treasure of Indian Wildlife Travel.
Simplipal is an Indian National Park as well as a tiger reserve of India located in eastern state of Odisha. While taking a tiger tours of India and visiting the eastern part, they can stop at this national park of India to spot Royal Bengal Tiger, Asian Elephant and Gaur etc.
The other Indian Wildlife of the park are leopard, Bison, porcupine, Sambhar, Pangolin, hornbill, pythons, hill myna and flying squirrel.
Safari Highlights
Tour Itinerary
Day 1 – Kolkata-Balasore-Simlipal National Park
In time, transfer to the station to board the train to Bangalore. Arrive at Balasore station and drive to Simlipal National Park. Later, take a nature walk and do the nature study in Herbal Nursery. Also take a tour of Crocodile Breeding Farm.
Day 2 – Simlipal National Park

Have breakfast at the jungle lodge. Later, visit Barehipani and Joranda Waterfalls and enjoy the jeep safari to see the various wild animals.
Day 3 – Simlipal National Park-Departure
Post breakfast drive back to Balasore to take the train to Kolkata. The tour ends.
Get A Free Quote
Ask for free of charge No-Obligation Quote for Simlipal National Park Weekend Getaway