Overview
Location:

Puri, Orissa, India

Closest Access:

Bhubaneshwar (120 KMS)

Major Wildlife of the park:

White bellied sea eagles, purple moorhen, Graylag geese, jacana, flamingos

Best time to visit:

October to February

Total coverage area:

1100-sq.kms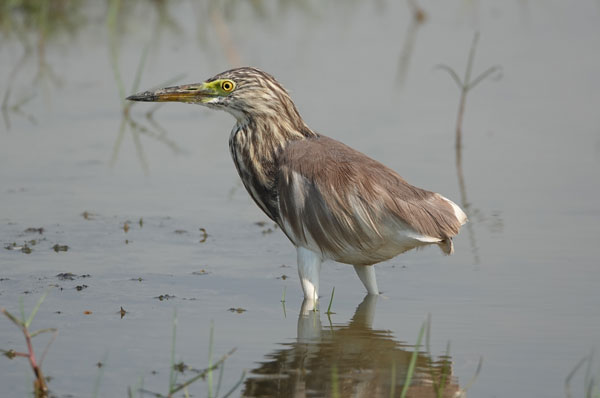 Chilka Lake bird sanctuary located in the Orissa state of India is Asia's biggest internal salt-water pond. Chilka Lake is studded with few tiny islands which include the charmingly called Honeymoon Island as well as Breakfast Island- Chilka Lake
Details about Chilka Lake Bird Sanctuary, Puri
Chilka Lake located in the Orissa state of India is Asia's biggest internal salt-water pond.
Chilka Lake is studded with few tiny islands which include the charmingly called Honeymoon Island as well as Breakfast Island- Chilka Lake is alienated from the Bay of Bengal by one grimy point.
The pear-formed Chilka Lake extends diagonally 1,100 sq-kms area and has an exceptional ecology with a variety of water flora and fauna established in and around the lake's salty waters.
An imposing collection of birds, including both resident and migratory, creates Chilka Lake as one of the most exciting destinations in India for bird-watching.
Check out India's biggest bird sanctuary of Keoladeo ghana national park that is known as Bharatpur bird sanctuary.
Wildlife at Chilka Lake Bird Sanctuary
Chilka Lake is a paradise for bird watchers. The major birds of Chilka Lake are White-bellied sea eagles, purple moorhen, Graylag geese, jacana, flamingos and herons. Chilka Lake Bird Sanctuary is a habitat of one of the biggest breeding places of flamingos in the world.
Apart from birds, Chilka Lake Bird Sanctuary is a home of various wild animals as blackbuck, golden jackals, spotted deer and hyenas.
Chilka Lake is very prosperous in aquatic species as its waters have about 160 various species of crustaceans, fish and many more marine life including the well-known Chilka dolphin.
For the local people prawn, mackerel and crab fishing is a vital source to run their livelihood and numerous fishing boats are seen in the lake to bring the day's catch.
The Nilgiri Biosphere Reserve has second-biggest pachyderm numbers in India and the opportunities to see the elephants are very nice especially in the dry season.
Explore Rajasthan wildlife tour that is in includes Ranthambhore, Sariska and Bharatpur bird sanctuary.
The best time to visit Chilka Bird Sanctuary
One can visit Chilka Lake any time during the year except monsoon. The period from October to March is the best time to see the migratory birds.
How to reach Chilka Lake Bird Sanctuary
Air: Bhubaneshwar airport is 120 KMS away from Chilka Lake.
Rail: Bhubaneshwar and Puri stations are ideal to take the trains from various cities of India.
Road: One can arrive by road to Chilka Lake from various parts of Orissa
For more detail read about Chilka Lake bird sanctuary, you can explore wiki.
Get A Free Quote
Ask for free of charge No-Obligation Quote for Chilka Lake Bird Sanctuary, Orissa